How to Detect and Protect Your Home from Leaks
February 9, 2018
Whether you live on the South Carolina coast or in the midlands, protecting your home from water leaks should always be a top priority
If you read our blog, then you know our goal is to help keep you and your loved ones safe. We share tips and tricks to prepare for various seasons of life, but when it comes to being a homeowner the truth is you can't predict the unexpected.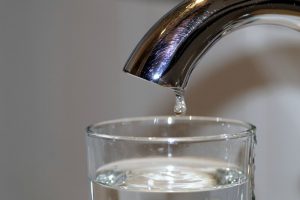 In a recent article by Forbes, it was noted that the smart home industry is expected to reach $53.45 billion by the year 2022. Google Home and Alexa continue to grow in popularity across the United States as individuals and families seek added convenience to home security, shopping, and simply turning on the lights.
At Turbeville Insurance Agency, we are always impressed with the options to make your home smart, however when we heard about Flo Technologies we knew we found something extra special. Did you know water damage is the most common reason for a home insurance claim? It's true!
How Can Flo Help My Home in South Carolina?
Flo is a smart home device that  proactively monitors your home's water supply and can detect leaks as small as a drip per minute anywhere in the home (e.g. under the sink, toilets, behind walls, in the slab, etc.). After having the system installed on  your home's main supply line and downloading the app, Flo can immediately identify whether you have a leak in your home or not.. If you do, Flo will alert you to the  vulnerability  in your pipes and you can schedule maintenance or shut-off the water directly from the mobile app.  Even better, if you're on vacation and aren't paying attention to your phone, and  burst pipe occurs, Flo will take action on your behalf by automatically shutting off the water and preventing flooding to your home.
South Carolinians have faced all kinds of natural disasters in the last few years from Hurricane Matthew and the 1,000-year flood to freak winter storms in Beaufort and Charleston. Having an extra smart home device to control your home's water will give you an extra piece of mind…and will hopefully make one less phone call you have to make to your insurance agent.
For more information on getting your own Flo, visit Flo Technologies at: https://meetflo.com
Want an added bonus for Flo? Some home insurance policies will provide a discount on your annual homeowners policy if you install Flo to your home! Talk to any of our agents in Beaufort, Bluffton, Charleston, Columbia or Lexington to find out if you will qualify for added savings.



For related articles about Flo:
Digital Trends:  Flo saves you the hassle and the money associated with fixing burst pipes