South Carolina Hurricane Preparedness
At Turbeville Insurance, we want our clients to be safe and ready for action.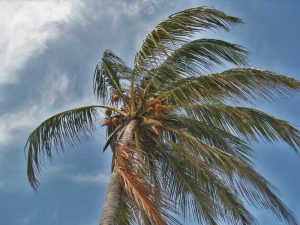 South Carolinians are no strangers to the lasting effects of hurricanes. Hurricane Hugo and Hurricane Matthew are just two examples of how important it is to be prepared when these powerful storms threaten our state. Whether you are inland in Columbia or down by the coast in Beaufort or Charleston, it is imperative to have an actionable plan and know how to protect yourself, your family, and your belongings. Below are links with direct information you will need in the event of a hurricane.
Preparing to evacuate? Here's how to find your South Carolina evacuation route.
Stay up to date at all times! Here is how to find your local NOAA Weather Radio frequency.
Need to file a claim? Here are the numbers you need!
If you have questions about whether or not your property is covered in the event of a hurricane, make sure to speak to one of our agents sooner rather than later! You can reach any of our five offices by calling 800-738-9918. Make sure to have your current policy information available.
For a more detailed information, download a copy of the South Carolina Hurricane Guide.
Need an insurance quote? Get in touch!
Access quotes from South Carolina's most trusted insurance carriers. It's comparison shopping at the click of a mouse.